We're getting the inside word on Managing Director, Jeremy Wilson! The first in a series, we talked with Shawn from Oculus on his journey and the upside of working with Jeremy.
Shawn, tell us a little bit about your business, how it came about and what you do?
Well, we have a few businesses on the go actually – Spin Studio that my wife and I own, an engineering company, a product manufacturing, façade testing and modular home company, all of which are in various stages of development and operation. 
Let's talk from an Oculus point of view, what is it and how did you meet Jeremy?
Oculus is an engineering consulting firm, and we specialize in the design of roofs, walls and windows – usually in the 4-14 storied buildings with a particular focus on high performing buildings. I came to meet Jeremy when we already had one company on the go and Oculus was starting up. The accountants we had weren't offering fantastic advice, they were just ticking boxes. We knew both businesses were going to grow, we were getting really busy, and we needed more advice – more managerial advice. It also made sense to bring the businesses together with one source of connection. I found Jeremy on LinkedIn and he messaged something really simple like 'I think I can help you', and yeah, we met up and we just hit it off!
So how many staff do you have at your business and how has that changed over the years?
We started with 3-4 full timers and now we are up to 12 full time staff. We've been growing really well over the last 2 years and managed to double over the Covid19 period.
Being a startup, things can move quickly, how did you manage the admin and financials to start with?
At the start I was basically managing all the financial bookkeeping in Xero. I made lots of mistakes, coded stuff to the wrong place and wasn't thinking where money was coming from, going out or where it was going to next, so that's how it started. Jeremy brought to the table future planning, not just reacting to what is happening today but more looking to the future and predicting what's going to happen in 3 months, 3 years or even 30 years' time.
At what point did you get to with Xero before you got external help?
The financial side was starting to pile up and it was distracting from doing other things like managing projects, business development and finding people. We could manage it when we were doing maybe $300-400k a year, but growth was insane. We thought we would do $400k but we did $1m so we were bringing new people on and growing so fast. We had outgrown the solution.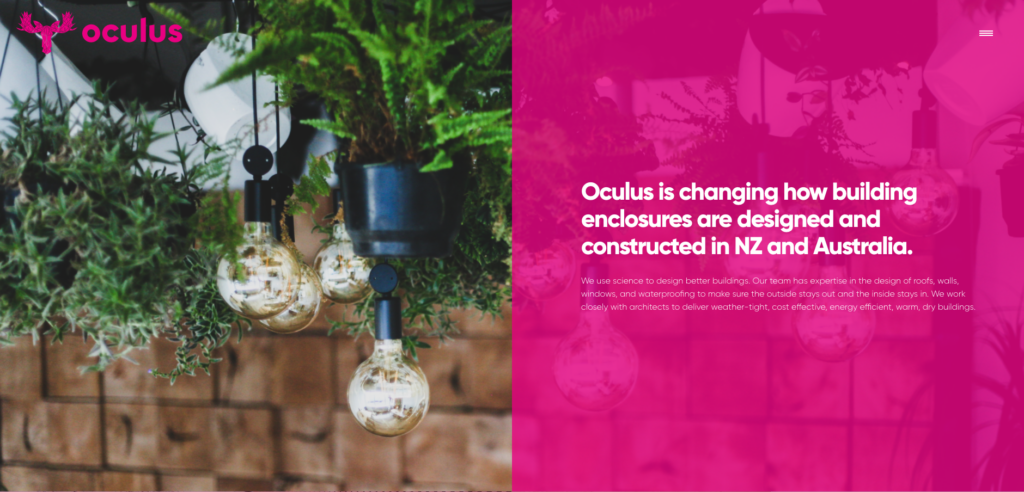 Was it hard to give the financial side away to someone else?
As a business leader you can never fully give it away, but Jeremy helped us with a gap we needed filling. Both myself and my business partner James are engineers, so we were really missing that financial piece. Being able to say, 'tell us what to do', was so helpful.
Sometimes it's hard to spend money to make money but that is exactly what a good accountant can do, does this ring true?
We are the opposite; we love spending money! We are really investing; we spend to make. We treat him like a wallet actually! We say, 'Hey Jeremy we want to do this', or 'Is there enough money for this?', and he always says he will get back to us. He's never said no but he always gives us pause for reflection or puts the brakes on stuff that needs to slow down and puts more structure in place for the big spends so we can think about how much we are going to spend, rather than we are just doing it. Growing fast is great but paying bills is also super important as well, and he helps us with that.
Oxen, and Jeremy in specific, helped your business being able to scale and grow strategically around financial roadmap. Are there any examples you have in which he has really proven his success?
Just look at our financials, we're growing really quickly, you don't just double in size by accident. I think there's periods where we were growing faster than our cashflow could catch up. Look at 2020 for example, the biggest economic meltdown in at least a decade. It was concerning at the time, lots of hard questions, but we worked through things and looked at what options we do have, and it really helped having that confidence that those options are out there. One of Jeremy's key strengths is in tax management and being able to use the IRD for some of those short terms cashflow crunches has been really good.
Another example is how our testing company started. Shelby Wright Test Labs is an offshoot of Oculus. Oculus designs the buildings and Shelby Wright tests some of the prototypes to make sure they work. One of the reasons that the testing company started is to try and generate a cashflow through some of our low periods – December through February when everyone goes on summer holiday. It's the perfect time when everyone is away for some of these manufacturers to get in and do some testing. We said, 'hey we know we have this cashflow dip every year, what can we do to try and make that up? Is there a type of business or resources we could use or create?' Jeremy was behind that thinking.
So, working with an accountant has obviously increased your awareness of your overall business health – how has J helped on this vs other accountants?
Other accountants would be more retrospective, so at the end of the year they would say 'oh you didn't have a very good year' or 'hey you had a great year but now you owe all these taxes', which was just so frustrating. As a business owner with a young company, things like paying GST, you don't appreciate the size of that and then you get faced with this massive bill. A perspective on what's coming down the track and how to structure those payments really helps your cashflow out long term. That's been really important.
Jeremy is a character, how have you found working with him?
From day one we just clicked; we were looking for an accountant that's not an accountant. Lots of accountants tell you how the year went but we wanted to know what's coming next year and beyond. He also matches our values. One of the key values of Oculus is "Be who you are", and we look for people with all kinds of backgrounds and just leave them to be who they are and do what they do, and Jeremy fits into that culture perfectly. He's not just a number cruncher. Businesses often see accountant as a cost centre, they pay them and don't really involve them more than once a year which is not great. We meet with Jeremy regularly and share our plan. We really work together. Jeremy is awesome!
Listen to the full podcast on Spotify